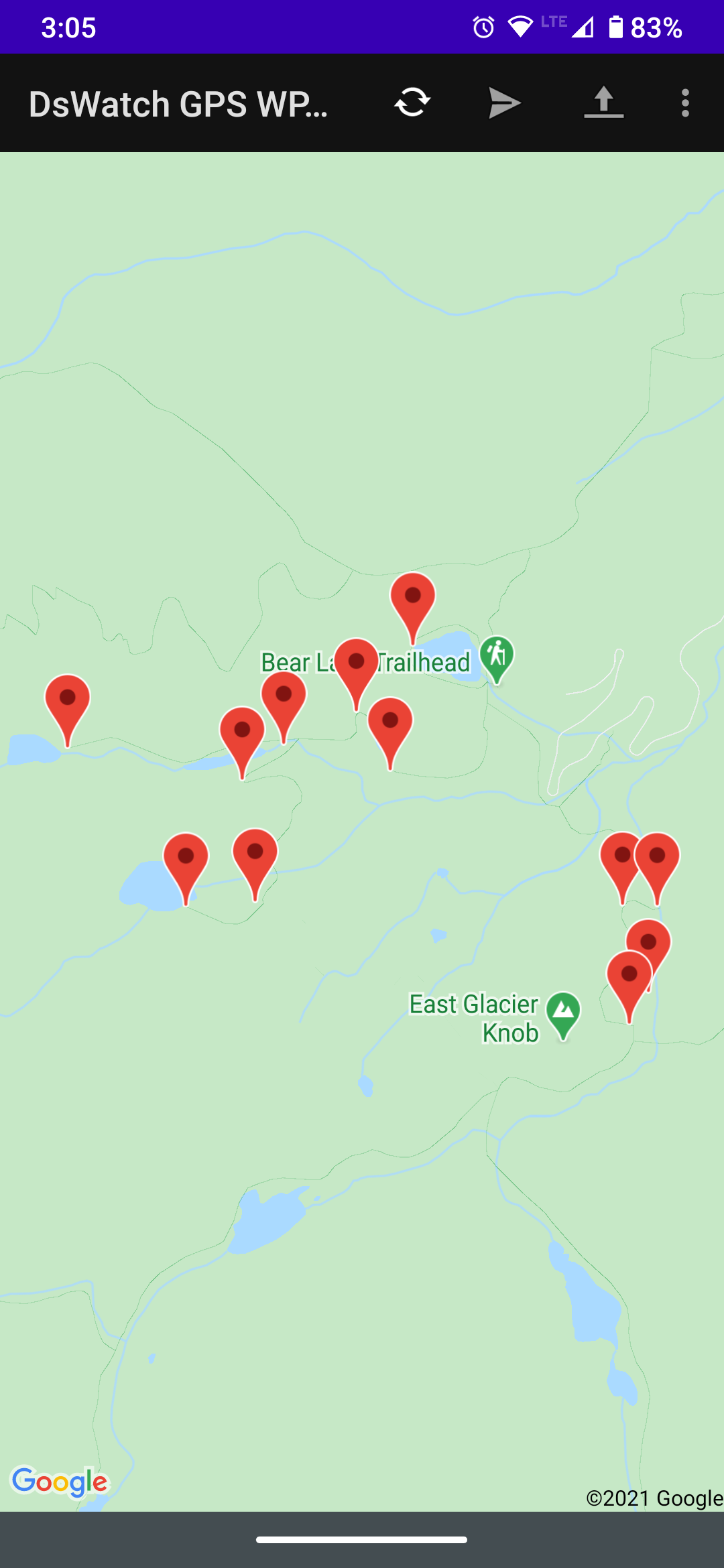 Dwatch Companion
Use this app to download waypoints to your Garmin device running the
DWatch app
Use
DWatch Companion
to upload waypoints from a GPX file. Use your favorite mapping tool to create the GPX file - it must contain waypoint entries, i.e.
<wpt lat="39.47859998" lon="-105.996439">
To use this app you must have
Garmin Connect Mobile
installed on your mobile device and
DWatch app
installed on your Garmin device.
The app will automatically connect to your device
Upload waypoints from GPX file - a maximum of 15 is supported

See section below on how to create GPX file
Use a cloud drive such as drive.google.com to copy GPX file to your mobile device

Start the DWatch app on your device
Send waypoints to your Garmin device

App will ask if you'd like to save waypoints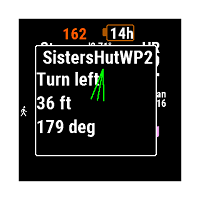 As you approach a waypoint while running the DWatch app on your device you will be alerted to the distance and bearing of the waypoint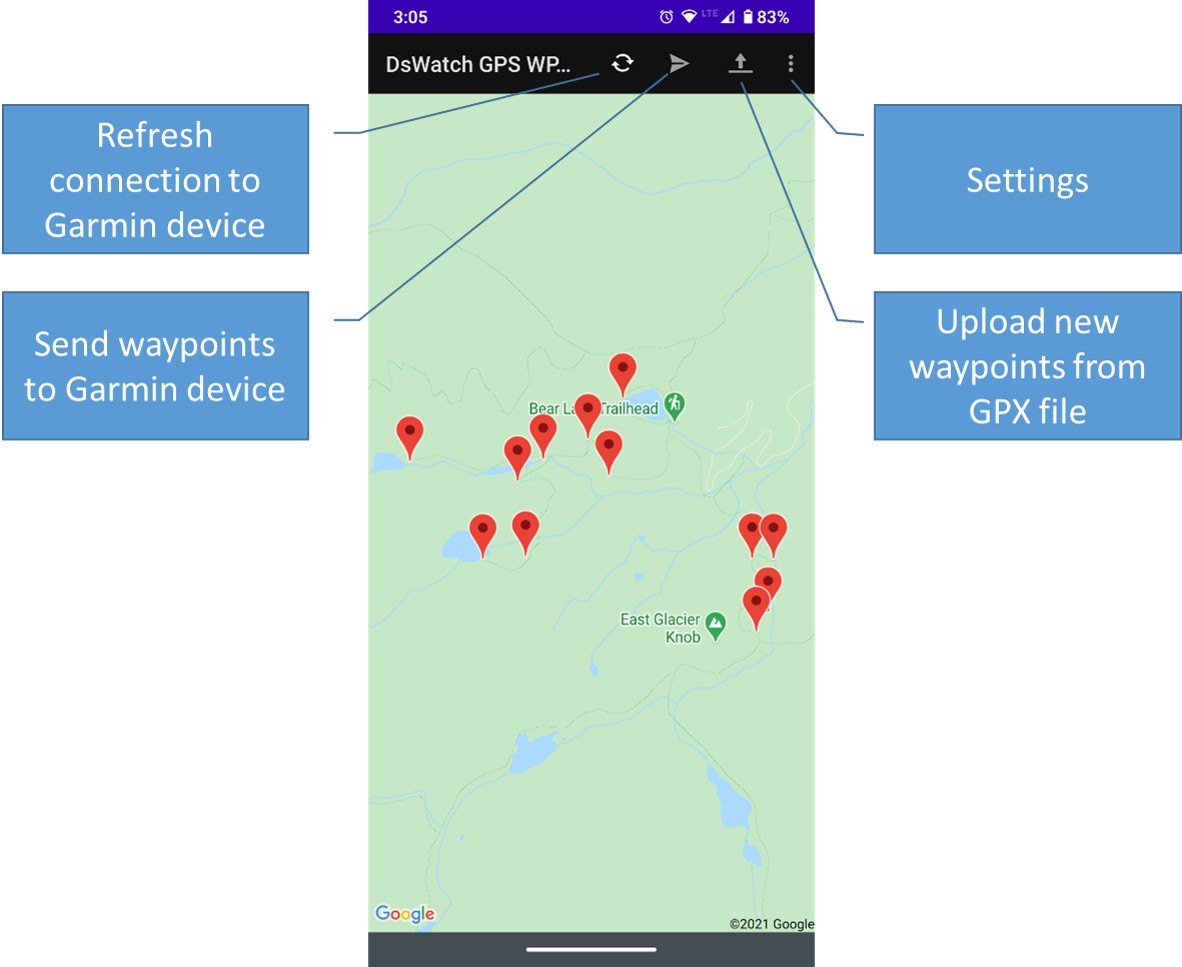 Using Garmin ConnectIQ Course creator
Navigate to
https://connect.garmin.com/modern/courses
select a course and edit the course. Add course points at locations of interest. Once complete, download the FIT file. Use Alltrails converter to read the FIT file and create a GPX file. Alternatively, Alltrails converter will add turn alerts (cues).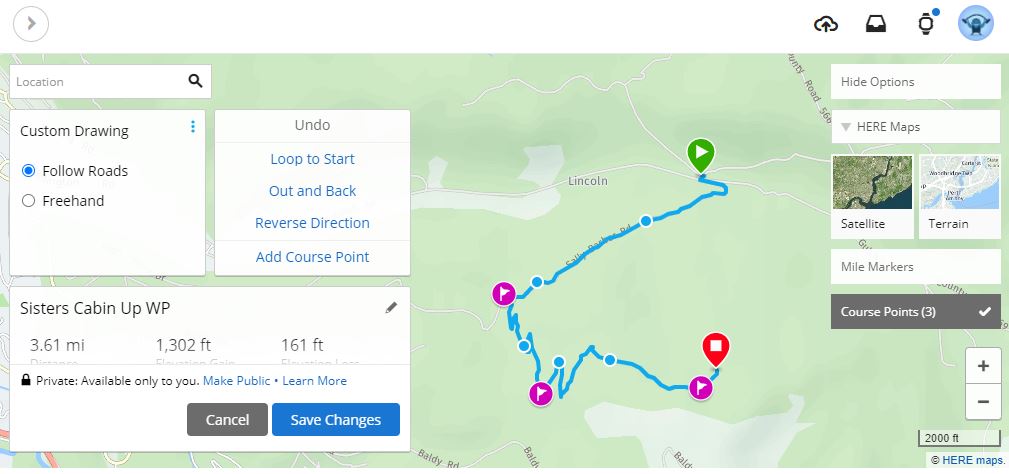 Using Alltrails converter
Navigate to
https://www.alltrails.com/converter
.
Upload a FIT file from Garmin Connect or a GPX course from your favorite course generator.
Select download as GPX Track
If you'd like Alltrails to add waypoints automatically, enableCue sheets

A maximum of 15 cues is supported
Set cue distance to 0 ft, the app will alert you 150ft before the waypoint

SelectConvert file
Ensure your created GPX file is on your Android device

You can use a cloud drive like google.drive.com to easily move files from a computer to your Android device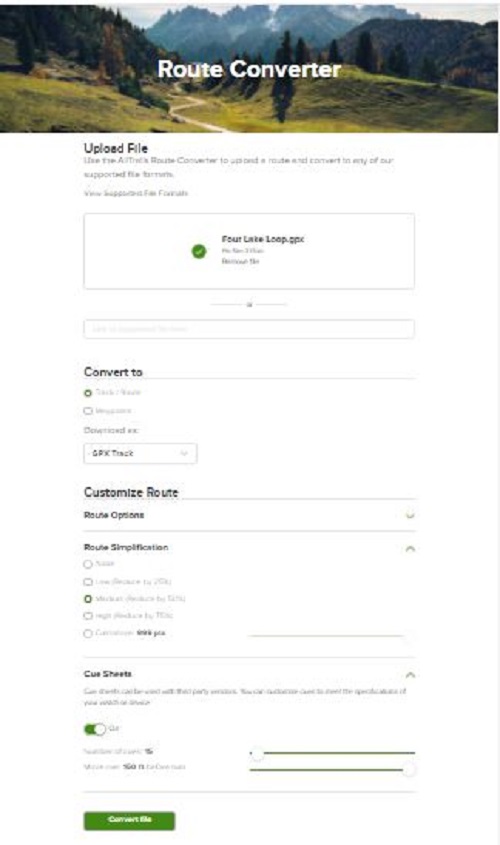 Applications