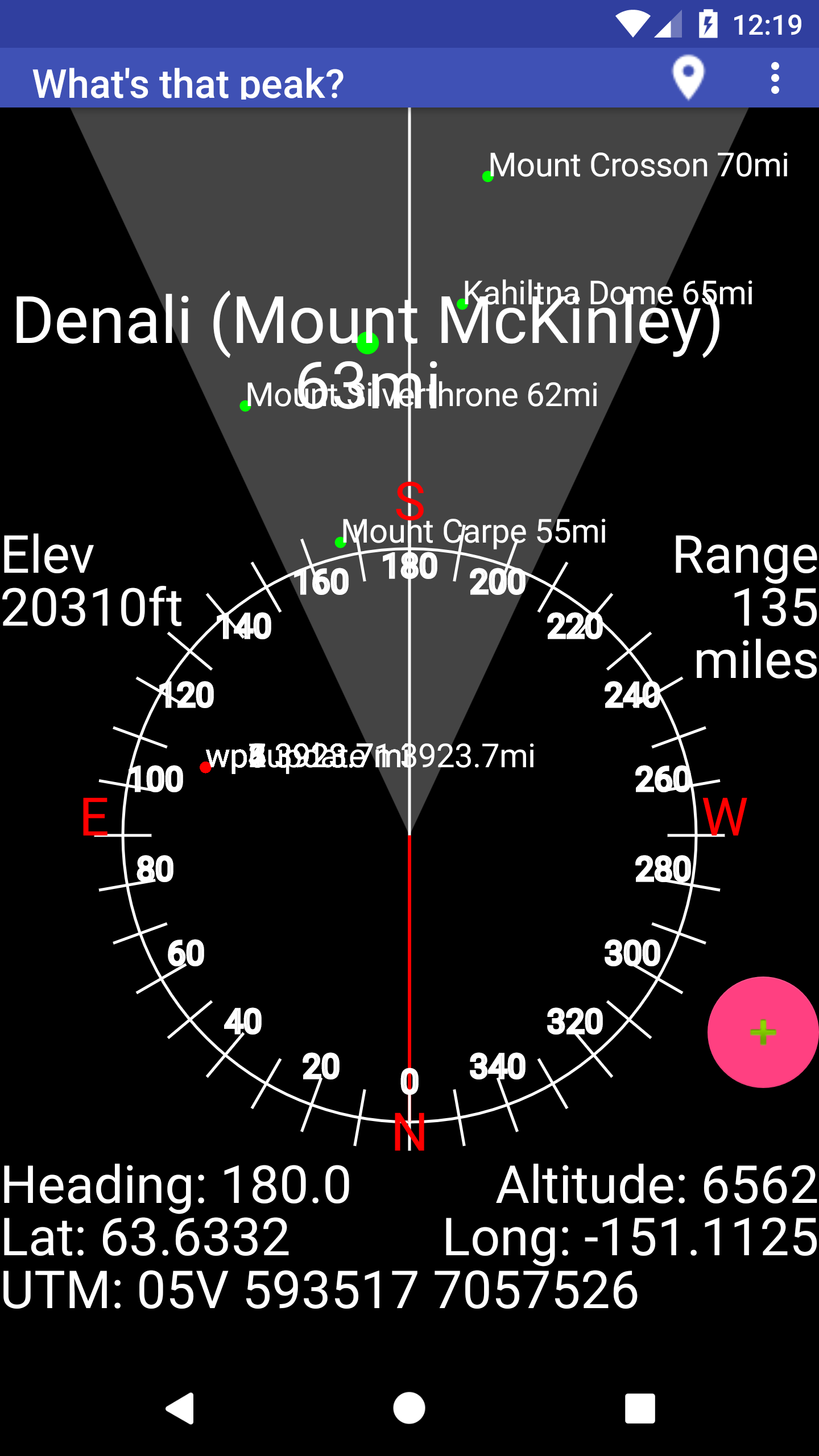 What's That Peak?
Ever wonder what peak you are looking at? Are you out of range of cell coverage?
Use
What's that peak?
​Point your phone at a peak and it will show you the closest peaks within range.
The app has a database of over 3000 peaks. Most are over 9000 ft in elevation. Not to leave anyone out, each state has it's 50 highest peaks.
The closest peak, based on heading and elevation, will be highlighted with a larger font.
Tap the screen to display more info on the highlighted peak.
Your waypoint library is mapped within the compass area. You can name your waypoints as you like. Use the same pointing method to see what direction your waypoint lies.

Press the floating action button to add a waypoint to your library. You can save up to 30 waypoints. You can export your waypoints to a gpx or (coming soon) kml file for use with mapping software like Google Earth Pro.
Press the location button on the action bar to edit or delete waypoints in your library
With the settings button you can
disable displaying peaks - not very fun, is it?
disable displaying waypoints - your choice
export your waypoints to a gpx or (coming soon) kml file
Change your settings
range - this is the max distance to search for peaks
spread - this is the field of view to search for peaks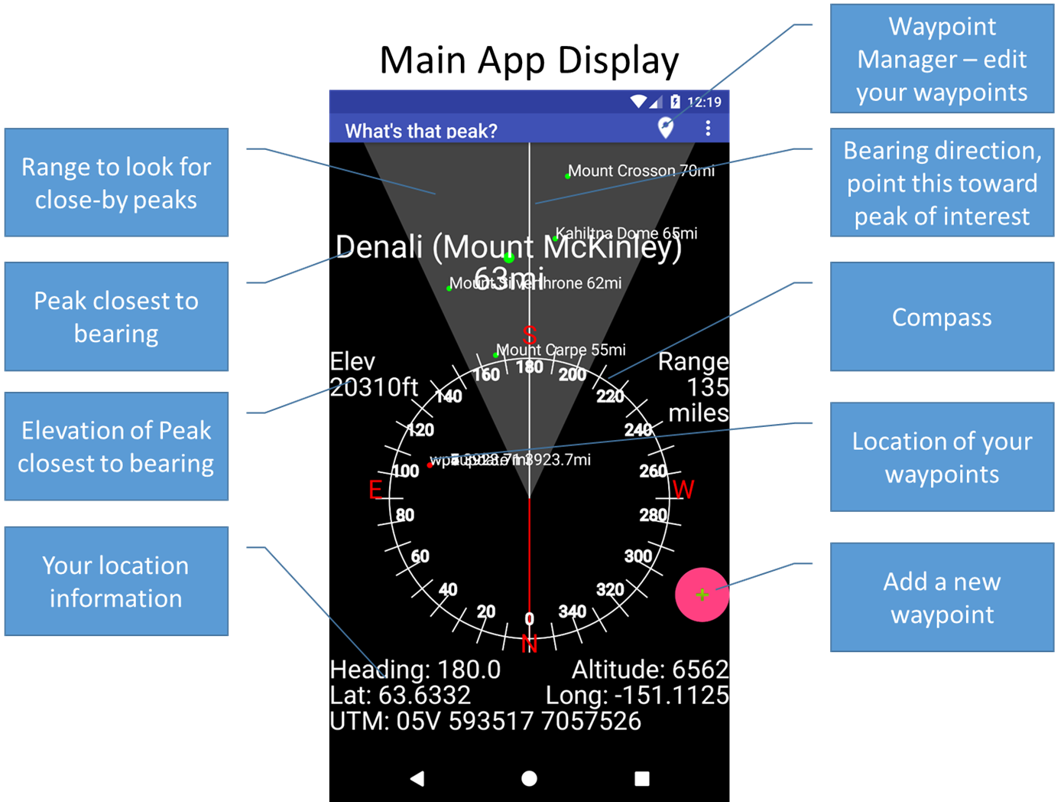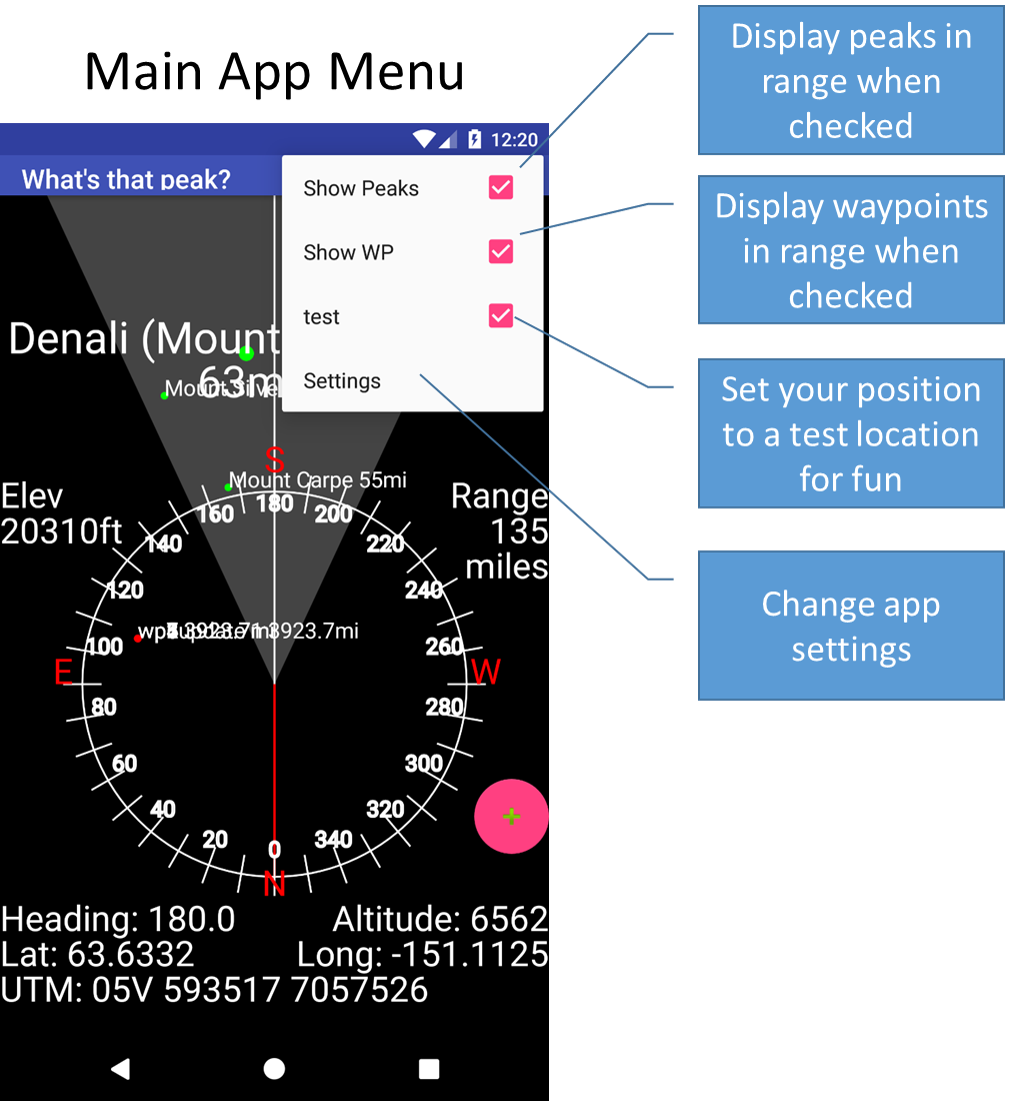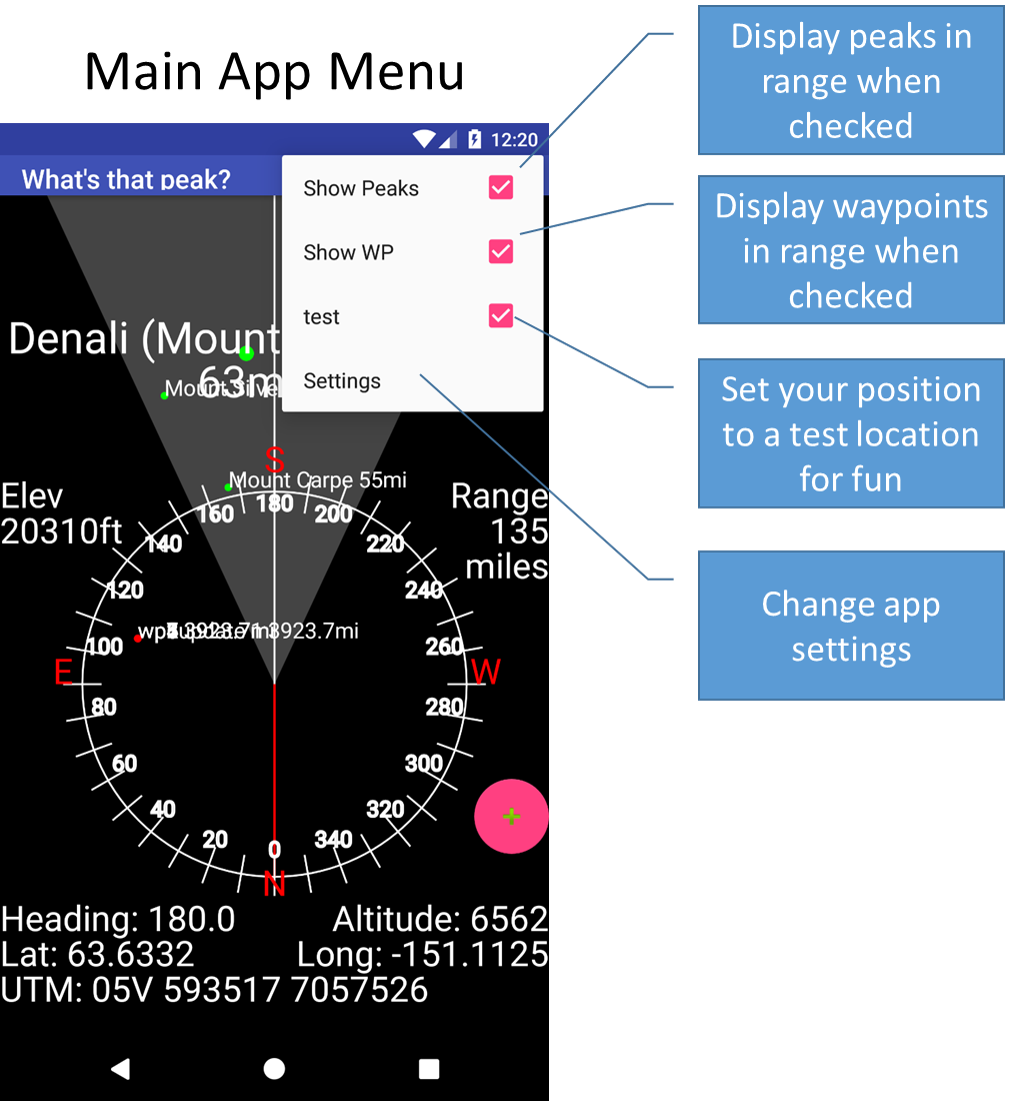 Applications