​MYBATTERY - KEEP TABS ON YOUR REMAINING CHARGE

MyBattery keeps tabs on your current battery usage and expected remaining time on current charge. The Time Remaining value will have a d for days or h for hours, e.g. 23d means 23 days, 14h means 14 hours
Get the widget at the Garmin App store here:
https://apps.garmin.com/en-US/apps/a9c9b981-1f4c-4399-a270-7d6c7317893e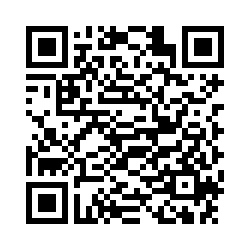 The widget automatically monitors battery status.
Tap on the screen or the start button to view addition charge information. The second view displays discharge rates, the third view displays days per charge.
You can customize colors, the units to display and charge alarms using Garmin Connect. The charge alarm function only works when the widget is running while charging. Use
Charge Monitor
if the widget returns to watchface while charging
To get to widget settings run the garmin connect app.
The long term history is updated each time the widget is run. You can measure the battery consumption of an app by running the MyBattery widget before and after you run the app. The
Since Last View
field will display the discharge rate of the app.
Select the menu button at top left.
Select 'Garmin Devices'
Select your device
Select 'Appearance'
Select 'Widgets'
Select 'Battery Widget'
Select 'Settings'
click on various settings, update values and click 'done' on top right
Devices supported
Approach® S60

Approach® S62

Captain Marvel

D2™ Air

D2™ Bravo

D2™ Bravo Titanium

D2™ Charlie

D2™ Delta

D2™ Delta PX

D2™ Delta S

Darth Vader™

Descent™ Mk1

Descent™ MK2, Descent™MK2i

Descent™ Mk2S

Edge® 1000

Edge® 1030

Edge® 1030 Plus

Edge® 1030, Bontrager

Edge® 520

Edge® 520 Plus

Edge® 530

Edge® 820

Edge® 830

Edge® Explore

Edge® Explore 1000

Edge® Explore 820

Enduro™

epix™ (Gen 2)

First Avenger

ForeAthlete® 230J

ForeAthlete® 235J

ForeAthlete® 630J

ForeAthlete® 735XTJ

ForeAthlete® 920XTJ

Forerunner® 230

Forerunner® 235

Forerunner® 245

Forerunner® 245 Music

Forerunner® 55

Forerunner® 630

Forerunner® 645

Forerunner® 645 Music

Forerunner® 735XT

Forerunner® 745

Forerunner® 920XT

Forerunner® 935

Forerunner® 945

Forerunner® 945 LTE

fēnix® 3, quatix® 3, tactix® Bravo

fēnix® 3 HR

fēnix® 5, quatix® 5

fēnix® 5 Plus

fēnix® 5S

fēnix® 5S Plus

fēnix® 5X, tactix® Charlie

fēnix® 5X Plus

fēnix® 6

fēnix® 6 Dual Power

fēnix® 6 Pro, fēnix® 6 Sapphire

fēnix® 6 Pro Dual Power

fēnix® 6 Pro Solar

fēnix® 6 Solar

fēnix® 6S

fēnix® 6S Dual Power

fēnix® 6S Pro, fēnix® 6S Sapphire

fēnix® 6S Pro Dual Power

fēnix® 6S Pro Solar

fēnix® 6S Solar

fēnix® 6X Pro, fēnix® 6X Sapphire, fēnix® 6X Pro Solar, tactix® Delta Sapphire, quatix® 6X Solar, tactix® Delta Solar, tactix® Delta Solar Ballistics

fēnix® 7

fēnix® 7S

fēnix® 7X

fēnix® Chronos

GPSMAP® 66i

GPSMAP® 66s / 66st

GPSMAP® 66sr

GPSMAP® 86i

GPSMAP® 86s

GPSMAP® 86sc

GPSMAP® 86sci

MARQ™ Adventurer

MARQ™ Athlete

MARQ™ Aviator

MARQ™ Captain, MARQ™ Captain: American Magic Edition

MARQ™ Commander

MARQ™ Driver

MARQ™ Expedition

MARQ™ Golfer

Mercedes-Benz Venu®

Montana 700, Montana 700i, Montana 750i

Oregon® 7 Series

quatix® 6

quatix® 6X, quatix® 6X Solar, quatix® 6X Dual Power

Rey™

Rino® 7 Series

Venu®

Venu® 2

Venu® 2 Plus

Venu® 2S

Venu® Sq.

Venu® Sq.

Venu® Sq. Music

vívoactive®

vívoactive® 3

vívoactive® 3 Mercedes-Benz® Collection

vívoactive® 3 Music

vívoactive® 4, GarminActive

vívoactive® 4S, GarminActive S

vívoactive® HR
Applications